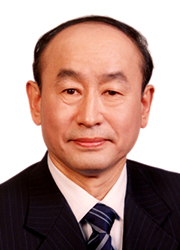 Li Shousheng
Chairman, China Petroleum and Chemical Industry Federation (CPCIF)
Mr. Li Shousheng was born in March 1949. He graduated from the Management School of Xi'an Jiaotong University. Being a senior economist and MBA degree holder, he is now a visiting professor to Xi'an Jiaotong University and Beijing University of Chemical Technology.
Mr. Li Shousheng had served successively as Deputy Director-General of Shaanxi Petrochemical Industry Department, Director-General of the Policies, Laws and Regulations Department of the Ministry of Chemical Industry (MCI), Director-General of the Planning Department of MCI, Deputy Director-General of the Industrial Policies Department of the State Economic and Trade Commission (SETC), Deputy Director-General, Director-General of the General Affairs Department of SETC, Director-General of the Bureau of Performance Assessment of State Administration of State-owned Assets (SASAC), Director of the Bureau of In-house Logistics of SASAC and a Member of SASAC CPC Committee. Mr. Li was elected to be the Executive Vice Chairman of CPCIF in May 2010, and has taken the position of Chairman & party secretary since 2015.
Mr. Li has been engaged in corporation management and macroeconomic performance analysis for a long time. He has led the establishment of the business performance evaluation system for state-owned companies and has very deep understanding of company and macroeconomic management. Mr. Li has published more than 200 articles and reports on national level journals and other publications.