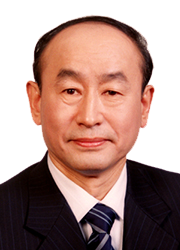 Dear Colleagues and Friends,
On behalf of CPCIF, I am pleased to invite you to Ningbo for the 12th China Petroleum and Chemical International Conference (CPCIC) from October 25 to 29, 2021.

As the national organization representing the petroleum and chemical industry, China Petroleum and Chemical Industry Federation (CPCIF) and various stakeholders in the industry jointly established CPCIC - a high-profile international industry event with significant influence. Since its inception, CPCIC has been serving as an inclusive cooperation platform for leaders from government, business, academia and international organizations to share wisdom and insights, support strategic debate and decision making, thus to help petroleum and chemical industry leaders to better respond to opportunities and challenges associated with high-quality development.

With the theme on "Embracing Dual Circulation & Unleashing a New Development Era", the 12th CPCIC will cover crucial topics including 2021 IHS Markit Global Petrochemicals Industry Forum, Investment and M&A Forum, Advanced Materials, Cutting-edge Technologies, and Revolutionary Application, Plastic Circular Economy Symposium, Seminar on Peaking Carbon Dioxide Emissions and Carbon Neutrality in Petrochemical Industry,Yangtze River Delta Integration & Supply Chain Innovation and Development Forum. In parallel, the 12th CPCIC will organize CEO Roundtable and Welcome Dinner (By Invitation Only), The 5th International Conference on Production Capacity Cooperation & RCEP Forum, TfS 10th Anniversary, SUPCON Sub-Forum Schedule: 5T Thriving on Innovative Union, and Petrochemical Industry Digital Reform Summit, The 5th Chemical Safety & Security Summit (CHEMMS 2021).

On behalf of CPCIF, I cordially invite you to attend the 2021 CPCIC and join us in contributing to high-quality development of the petroleum and chemical industry.