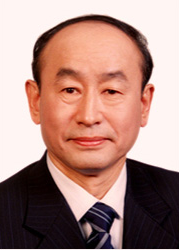 Your Excellency,
On behalf of CPCIF, I would like to invite you to attend the 11th China Petroleum and Chemical International Conference (CPCIC) taking place at Ningbo, Zhengjiang, China, September 9-11, 2020, which will be held with International Production Capacity Cooperation Plenary Session.

As the national organization voicing the interest of petroleum and chemical industry, CPCIF is privileged to establish this high-profile conference with significant influence on close cooperation with key stakeholders to this industry. Since its birth, CPCIC has been committing to serve as an inclusive cooperation platform to engage foremost policy makers, business leaders, experts from academic institutions and international organizations for sharing their wisdom and insights, for generating constructive debates and empowering strategic decision making, thus to help leaders better prepared for challenges as well as opportunities facing the petroleum and chemical industry.

Themed as "Reconstruction of Value Chain in the New Five Years" 2020 The 11th China Petroleum & Chemical International Conference will cover crucial topics including Current Cooperative Challenges and Opportunities in Industrial Crossover, International Energy and Petrochemical Industry Development Trends, Hot Focuses on Chinese Petrochemical Industry Investment, Bussiness Environment Improvement, Cyber Safety, Circular Economy, Plastic Pollution Elimination, Future Transportation & Smart City, The Belt and Road Initiative, FTA, Digital Transformation in Chemistry, High-Quality Development etc. The conference will also host the CEO Roundtable Meeting(Invitation Only), 2020 International Production Capacity Cooperation Plenary Session, Mayors' Forum and so on.

On behalf of China Petroleum and Chemical Industry Federation, I cordially invite you to attend this conference, especially to the CEO Round-table session, and to give a keynote speech about your excellent industrial insight.