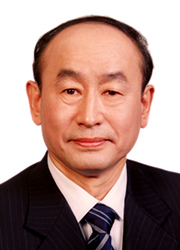 Your Excellency,
On behalf of CPCIF, I would like to invite you to attend the 9th China Petroleum and Chemical International Conference (CPCIC) taking place in Chengdu, China, from September 11-13, 2018.

As the national organization voicing the interest of petroleum and chemical industry, CPCIF is privileged to establish this high-profile conference with significant influence in close cooperation with key stakeholders to this industry. Since its birth, CPCIC has been committing to serve as an inclusive cooperation platform to engage foremost policy makers, business leaders, experts from academic institutions and international organizations for sharing their wisdom and insights, for generating constructive debates and empowering strategic decision making, thus to help leaders better prepared for challenges as well as opportunities facing the petroleum and chemical industry.

Themed as "Defining the Future-2030 & Beyond", 2018 The 9th China Petroleum & Chemical International Conference will cover crucial topics including The Belt and Road Initiative: China Initiative, Worldwide Opportunities; Industrial 2030 Foresight from World's Top 10 Consulting and Research Institutes; Opportunities in Green Mobility: Future Application of Advanced Materials and New Energy; "Going West" Strategy for Multinationals; Sustainable Development: Low Carbon and Circular Economy; Upcoming Investment Highlights: Innovative Combination of Production and Finance.

On behalf of China Petroleum and Chemical Industry Federation, I cordially invite you to attend this conference and to play a part in the development of the industry.